SVG2AE
Compatibility After Effects

Please check exact version compatibility under the "COMPATIBILITY" tab below
Simply drag and drop!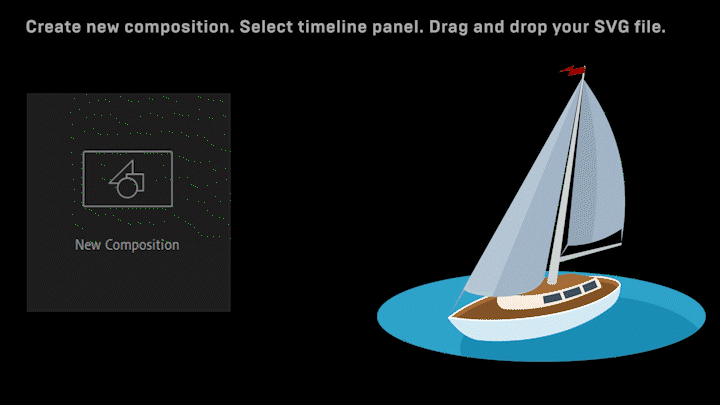 SVG Import as After Effects Shape:
Drag and drop your SVG file, and it will be imported into After Effects as a Shape Layer.
Limitations: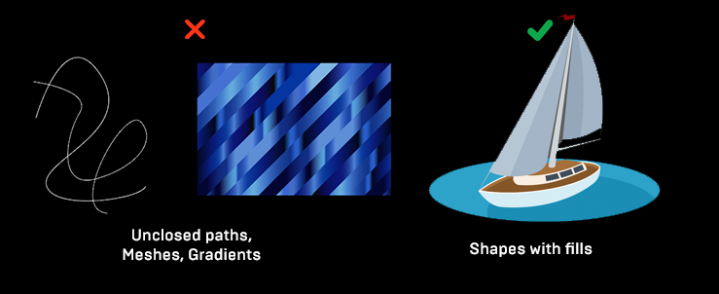 • Use only Shape graphics with closed paths.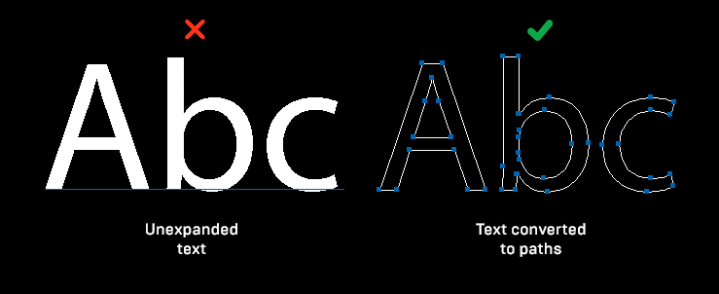 • Extension doesn't support gradients, patterns or unexpanded fonts.
Unexpanded = not converted to paths. To convert them in Illustrator, select text and go Object > Expand.
• No batch or multiple pages files support.
Setup:
• The easiest way to install is by using the aescripts + aeplugins manager
• You can also install using the zxp installer.
• In After Effects, enable 'Allow Scripts to Write Files and Access Network' in Edit > Preferences > Scripting and Expressions
Usage:
• Create New Composition • Go Window > Extensions > SVG2AE
• Select Timeline panel (Important) (!)
• Drag and drop your SVG file into the SVG2AE extension window
• Your file will be added as a Shape.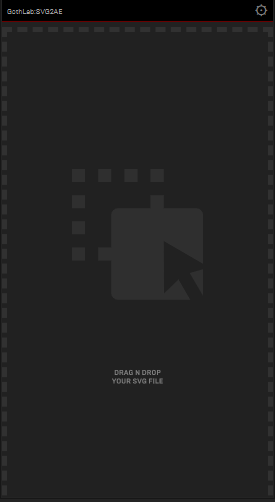 Settings:
Import as a PDF
Use pdf file import if you don't want shape file.
Click on cogwheel icon in the top right corner and tick - Import as PDF
Custom path for temporary file
Uses your default documents folder. If it is locked for writing files, click on the cogwheel icon in the top right corner and set a custom path.
Won't preserve layer names of the input svg file.
Version
Made using CEP8. Requires CC 2018+ version of After Effects (15+).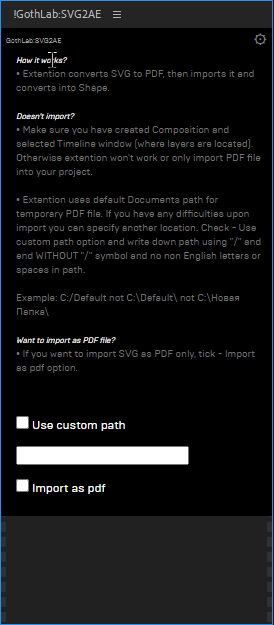 Tutorial
| | |
| --- | --- |
| After Effects | 2024, 2023, 2022, 2021, 2020, CC 2019, CC 2018 |
1.0 (Current version) - Nov 7, 2023
Release