Toy Bricks
Compatibility After Effects

Please check exact version compatibility under the "COMPATIBILITY" tab below

Adding to cart...
THIS PRODUCT HAS BEEN DISCONTINUED AND IS NO LONGER AVAILABLE.
New in version 1.10
Added new collision shapes: cone, tetrahedron, path convex and Wavefront .obj format.
And new feature to generate collision shapes from Shape/Text Layer.
New Text Layer demo
Version 1.10 new feature, demonstration of collision shape from text layer
(Demo has no sound)

Toy Bricks simulates physical motion and collision of rigid bodies and constraints in 3D space.
It can export (bake) the physical simulation as After Effects keyframes.

To get started you choose one of the three main modes: create, set, bake.

For the rest of the plugin functions, please reference the user manual. Download Toy Bricks User Manual
---
Create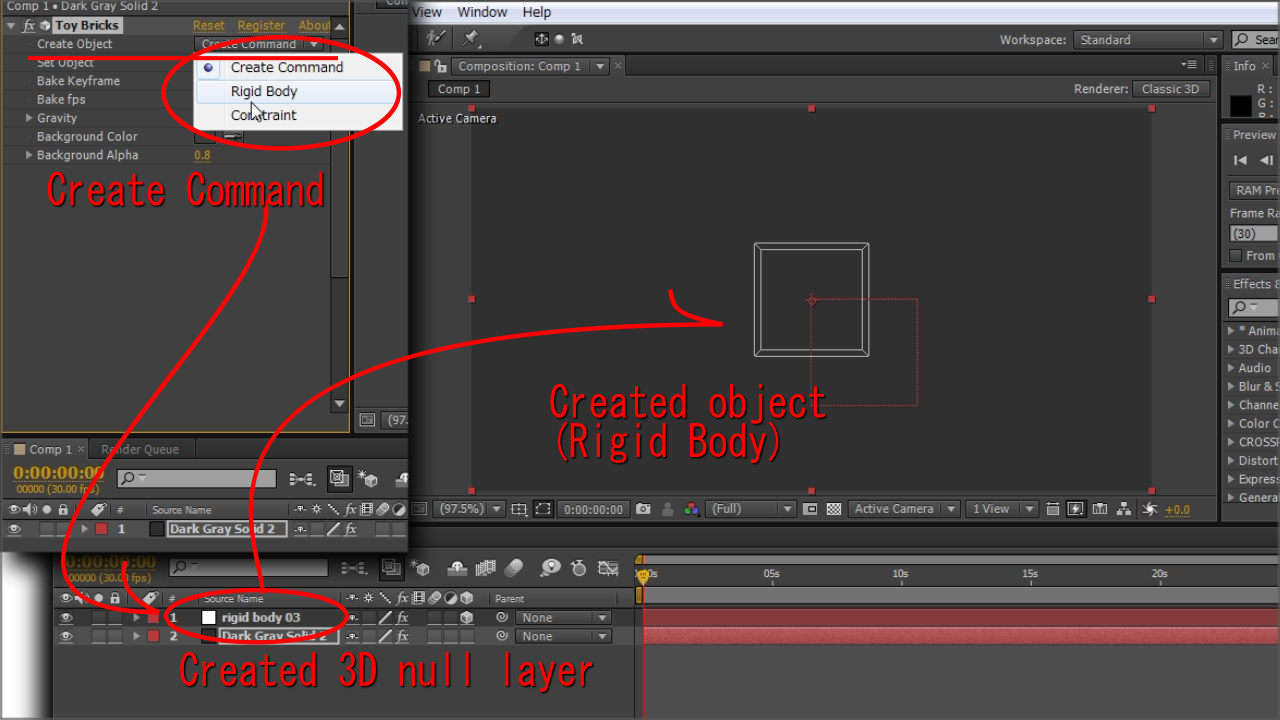 Creates rigid bodies or constraints as 3D null layers. You set their initial position, rotation, and parameters.
Set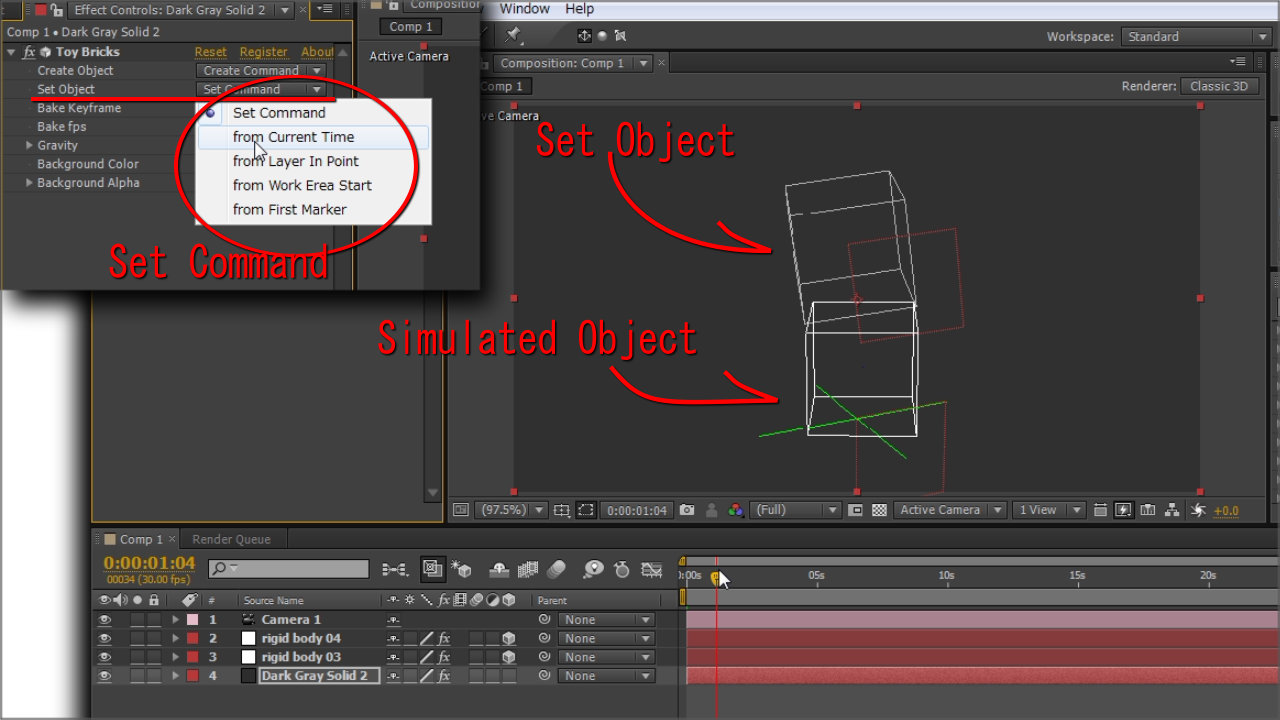 Sets the initial state of the object and defines when the physics simulation should start. You can check the simulated motion by scrubbing the timeline.
Bake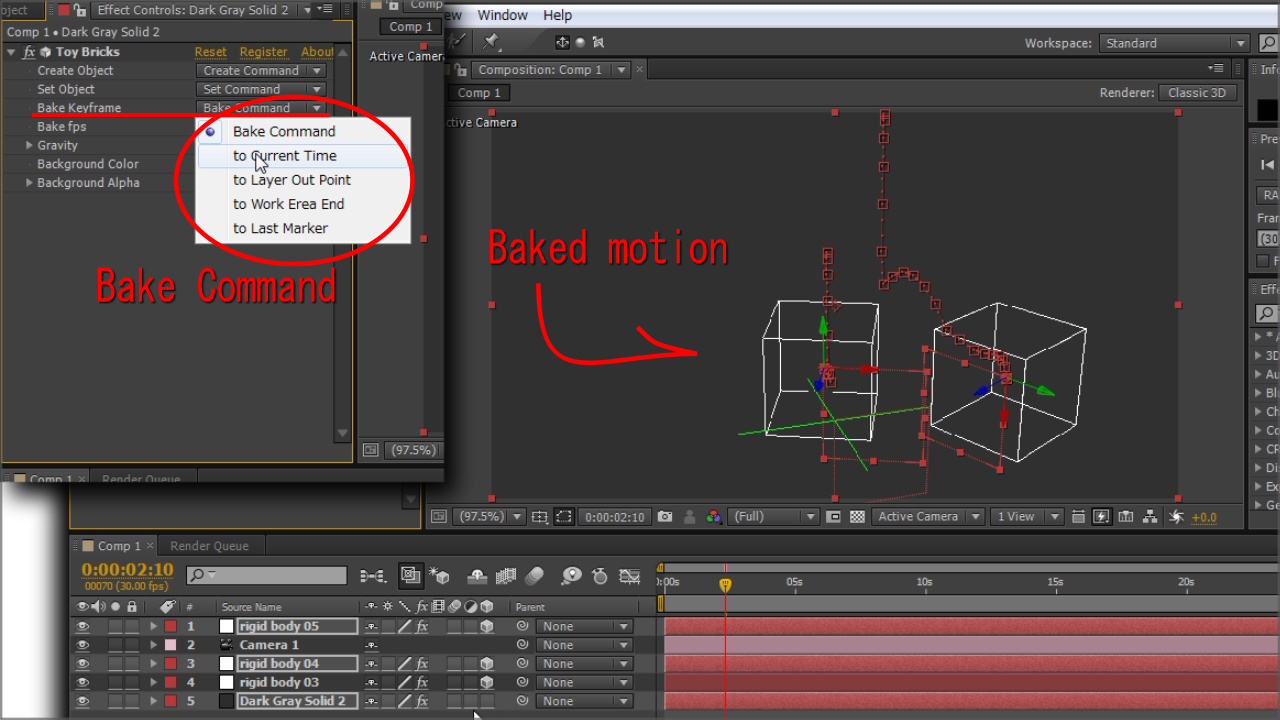 Bakes the simulation as position and orientation keyframes to null layers.
Once you "bake", you get the physical simulation motion as After Effects position and orientation keyframes.
| | |
| --- | --- |
| After Effects | CS6, CS5.5, CS5, CS4 |
1.10 (Current version) - Jun 1, 2013
Added new collision shapes
1.01 - Respond to Ortho view - May 2013
1.00 - Initial release - May 2013