Ultra Box 3D
Compatibility After Effects

Please check exact version compatibility under the "COMPATIBILITY" tab below
3D box rig with playful animatable parameters
Just
one click
away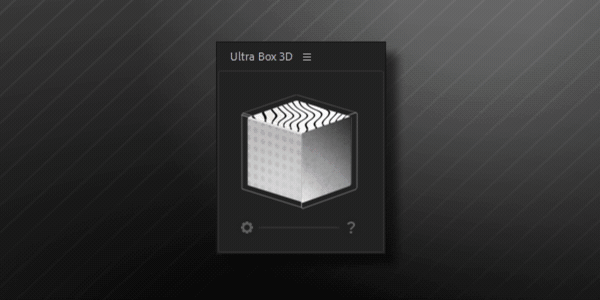 Render faces, wireframe or textures
The rig doesn't use "Cinema 4D" renderer so you can still use layer styles and blending modes as usual.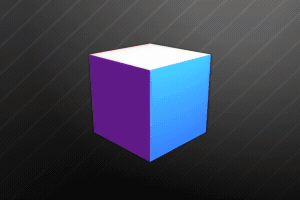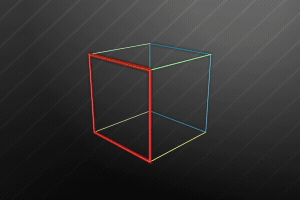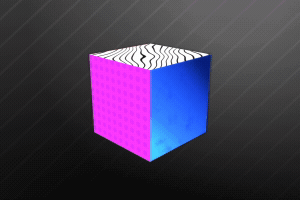 ANIMATE YOUR OPTIONS
All faces are parented to a control layer that you can rotate, scale and position to move the cube around. Also there's some options available that you can change and animate:
Width x Height x Depth: control the overall dimensions in pixels.
Taper Top / Taper Bottom: It's the percentage to shrink / expand the top or bottom face. A value of 50% will shrink the face by half. Use 100% to create a pyramid for example. A value of -100% will grow the face x2.
Chamfer: Set this to a positive number and it will create 4 more faces on the edges of the cube.
Wireframe mode: Check this to hide the fills and show the strokes. You can change the color of the stroke as usual, just select it and choose a new color.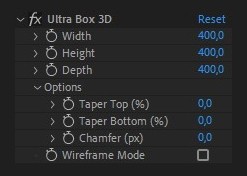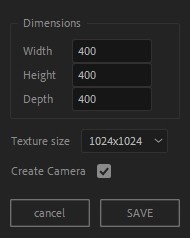 SAVE SETTINGS
Some settings can be changed before you create a box. Click the "gear" button on the bottom of the UI. You can set default box size (width, height and depth), texture composition size and whether to create a camera or not, all changes will be saved for the next session.
| | |
| --- | --- |
| After Effects | 2023, 2022, 2021 |
1.0.0 (Current version) - Jun 2, 2023
First release