Drive
Compatibility After Effects

Please check exact version compatibility under the "COMPATIBILITY" tab below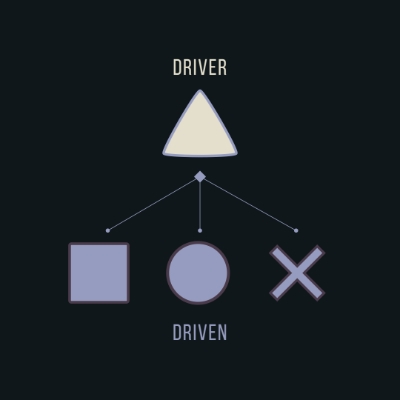 With Drive, one layer property is the Driver and it's connected to one or more other properties referred to as Driven properties. Drive works with any numerical property that can have an expression applied to it. Each instance of Drive can have one Driver and three Driven properties.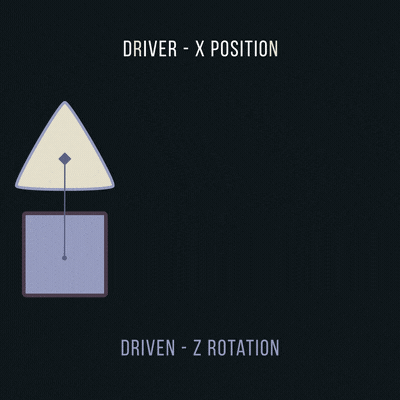 The advantage of using Drive is creating animations with only a few keyframed properties for several animated layers that work together. The limited number of keyframes makes it convenient to make project changes and finesse easing curves.
In the example below, only one property is keyframed. The animation is driven by the rotation value of the white bar, which makes it easier to add dynamic motion to the animation not having to match the timing of several keyframes.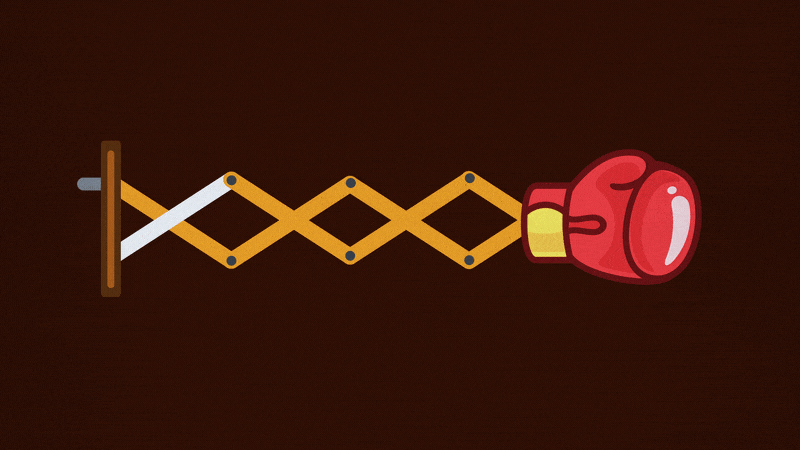 The Driver property can be set to:
• Layer Position (X, Y, or Z)
• Scale (X or Y)
• Opacity
• Rotation (X, Y, or Z)
• Custom Property (Any numeric layer property)
The Driver values mapped to the Driven properties are automatically calculated by the Driver min and max keyframe values. The values can be overridden by placing markers on the Drive control layer.
The Driven property can be set to:
Any layer property with a keyframable numeric value.
Driven properties can be set to linear or ease interpolation.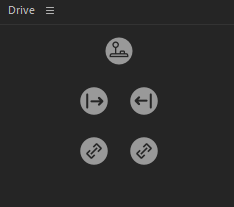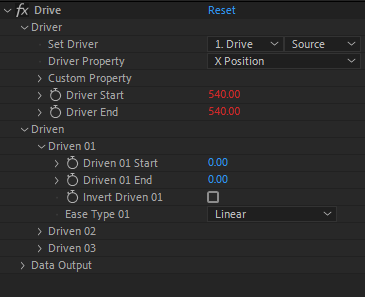 Additional Examples
BB8 -
Driver = x position
⇢ Driven = z rotation
Driver = z position
⇢ Driven = x rotation
Punching Glove -
Driver = white bar rotation
⇢ Driven = white bar's own y position
⇢ Driven = bar opposite of white bar mirrored rotation & y position
⇢ Driven = white bar and the bar opposite of white bar x position
UFO -
Driver = UFO y position
⇢ Driven = UFO beam color
⇢ Driven = UFO bean dust
⇢ Driven = UFO rotation speed
⇢ Driven = human y position
⇢ Driven = human bend amount
Tutorial: Getting Started
Tutorial: In-Depth
| | |
| --- | --- |
| After Effects | 2024, 2023, 2022, 2021, 2020, CC 2019 |
1.02 (Current version) - Oct 11, 2022
- Updated installation instructions
1.01 - Oct 4, 2022
- Fixed install bug when using aescripts manager app
- Updated expressions
1.0 - Sep 29, 2022
Initial Release