GridGuide
Compatibility After Effects

Please check exact version compatibility under the "COMPATIBILITY" tab below
Music by PremiumBeat.com. License this music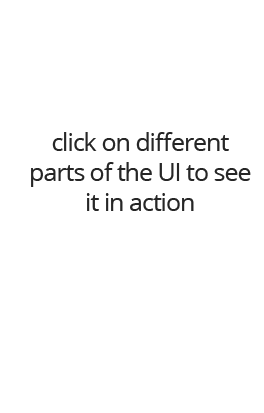 How guidelines SHOULD work in After Effects.


Sander Van Dijk
GridGuide is simple, but REALLY powerful. If you value precision in your designs, GridGuide is a must-have.


Joey Korenman, School of Motion
Something that was really missing in After Effects and that I recommend warmly!


Harlem Perso, in the (French) Motion Café Facebook group
Key Features
Auto Layout improves your designs – even for people with no design background. Just place your layers roughly where they should be, select them, and click the Auto Grid & Snap button. GridGuide applies fundamental design rules to improve the placement and size of your layers, determining the grid that best fits your content.
Modifiable Shape Layer Guides – because motion design isn't static. GridGuide's grids are based on shape layers, which means that you can move, rotate, scale, parent and keyframe them just as any other layer. Don't limit yourself to static designs – let your guides follow your motion.
Intuitive Alignment Tools – allows you to align, scale and stretch layers. Just click them several times to make a layer jump from one grid line to the next. Of course, the alignment tools also work on rotated grids.
Native, snappable After Effects guides – if you prefer guides that you can snap to interactively, you can convert your shape layer guides to native After Effects guides using the Convert Grids to Guides button. There are many ways to create grids in After Effects, but GridGuide is the only automated solution to create truly snappable guides!
Fully customizable grids including controls for gutter, margin, stroke color, stroke width, and more. What's more, GridGuide supports both bounded and infinite grids, as well as grids that consist of horizontal or vertical lines only.
Single Lines and Crosshairs add even more flexibility to your design. Of course, the alignment tools work with those lines, too – even if there are many of them in the composition.
New AE design script 'GridGuide' - I wish Illustrator worked like this! Nice work @mamoworld https://t.co/ZxxmYDMvOi pic.twitter.com/W9Ga1tuFtO

— Jayse Hansen (@jayse_) April 12, 2017
We finally have powerful grid manipulation & snapping tools — @aescripts comes to the rescue where @AdobeAE can't. https://t.co/Wv5KEvkC4r

— Mograph Tips (@mographTips) April 12, 2017
GridGuide is one of those tools that you can integrate into your workflow NOW. No gimmicky fun stuff, it just works. Align Panel on steroids

— VinhSon Nguyen (@CreativeDojo) April 14, 2017
Photoshop required
Why is GridGuide the first ever extension to create native, snappable guides in Adobe After Effects? Because Adobe After Effects doesn't grant extensions access to its guides – they simply cannot create or modify them. Nevertheless, GridGuide can create these guides for you using a clever workaround: it uses some Photoshop magic in the background, since Photoshop extensions can create guides. What does this mean for you?
If you want to use the "Convert Grids to Guides" function
Photoshop must be installed on your system
GridGuide will launch Photoshop if it is not yet running
"Convert Grids to Guides" may take a few seconds to take effect
You don't need to do anything manually in Photoshop – the entire process of creating the guides is automated. Although it may take a few seconds, it is certainly the fastest way to create snappable guide grids in After Effects.
| | |
| --- | --- |
| After Effects | CC 2019, CC 2018, CC 2017, CC 2015.3, CC 2015, CC 2014, CC, CS6, CS5.5, CS5, CS4 |
1.0.002 (Current version) - Dec 14, 2018
fixed issues with aligning layer that have an expression on their anchor point
1.0.001 - Sep 20, 2018
fixed bug in "convert grids to guides" feature for long comps (error message "unable to set workarea duration).
1.0.0 - Apr 1, 2017
initial release