Multi Parent Rigging
Compatibility After Effects

Please check exact version compatibility under the "COMPATIBILITY" tab below


What is Multi Parent Rigging?
Multi Parent Rigging brings modular animation to after effects. It allows you to create additional Parented transform properties ( position, rotation, scale, opacity ) that connect to any other layer. With a global slider to control all properties or individual sliders in the advanced settings you are able to Parent each property smoothly to that of another layer, no matter if its 2D, 3D, hidden, locked, parented, or even a child. It's easy to set up, easy to use and allows you to combine different parented properties from different layers, or the same layer at different times, or at the same time. Give it a spin, this is something you won't regret.
What is modular animation?
Modular animation is what it sounds like. Animation, that is modular. Modular is the term in which something can be added to something else, most times to improve its capabilities. Currently, animations are made using keyframes set on the properties of that layer. This means trying to create smooth transitions from walk cycles to jumps, becomes a very time consuming, very fiddly, and ever so annoying thing to create. Not, only that but once you've created the jump and run it's almost impossible to re-use what you just made.
Modular animations change all of that. Instead of creating the keyframes on the main layers, you instead create them on null objects. In which you can then use one of the sliders to connect your rig to that layer at any time. Meaning if you wanted your character to jump, you simply animate null objects to make your character jump, and at the time you want it to happen you use the slider to connect your character to the nulls. And BOOM your character jumps.
Another example is when you want your character to grab something. Holding something with keyframes is… a pain at best. Having to double the number of keyframes needed, not only on the moving object but the arms about to hold it. Well, all that stops now! You simply animate your moving object and use a slider to connect your arms to it. And hey presto… you're done.
This is not limited to just character animation. But, all animation in general. Allow your layers to be controller by parented properties.
Works with Parented layers
Doesn't matter if your layer is parented or your target layer is parented, either way, it will always work. If you have keyframes on your current layer, as the slider starts to move, it'll start to ignore them.
Fed up with the Parenting tool?
Ever wanted to tie 1 part of a property to something else? Tried parenting it to a layer and having it do everything you didn't want? Well, now that can all be solved. By using Multi parent Rigging, you are able to set up to 10 parents in which you can use any part of their properties smoothly and easily. Even down to constraining itself to it's Parents X position only, or if you are feeling crazy you can even Parent to the opposite rotation of Y.
With simple to use settings, you are able to speed up your entire animation workflow. Grab it now, and let's see what you can create!
Connect anything
Use all the sliders available to create interesting and dynamic animations. Play with what you want to follow and what you don't. It's all down to you.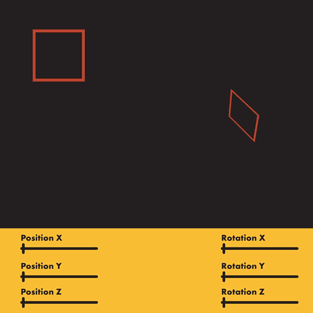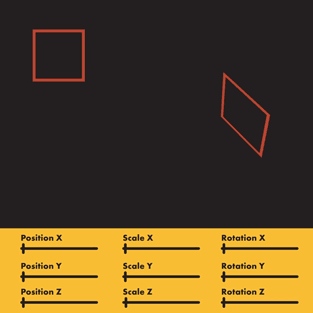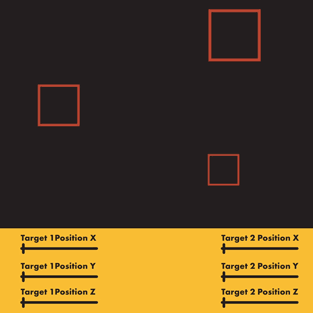 Features
Add up to 10 additional parents to any layer

Globally control position, rotation, scale, opacity with 1 slider

Have individual control over the position X, Y, and Z

Have individual control over the rotation X, Y and Z & invert

Have individual control over the scale X, Y and Z & invert

Have individual control over the opacity & invert

Works with layers that already have expressions

Can create a controller layer

Works in 3D automatically

Auto-generate targets to be used as Parents

Works with already parented layers

Works even if it is parented

Works without keyframes

Works with keyframes
Trial Restrictions
Trial mode limits the maximum allowed Parents to 2. It also limits the properties to only the position and opacity. It also limits you to the non-advance settings.
| | |
| --- | --- |
| After Effects | 2020, CC 2019, CC 2018, CC 2017, CC 2015.3, CC 2015, CC 2014, CC, CS6 |
1.4.5 (Current version) - Aug 27, 2020
Fixed issue on some Windows systems that gave an Unable to execute script at line. undefined is not an object error on startup
1.4.4 - Jan 9, 2020
Fixed problem with people getting update errors
1.4.3 - Nov 1, 2019
Included support for macOS Catalina
1.4.2 - Jan 25, 2019
fixed a small UI bug causing some users not being able to see the amount of parents
1.4.1 - Dec 3, 2018
Update an expression error occurring in the scale property when using the non-advance settings.
1.4 - Dec 3, 2018
Updated rotation and scale property's to take note of parented layers.
1.2 - Oct 27, 2018
Updated and fixed for After Effects 2019 using the new expression engine

Added the ability to change the name of the Parent within the Effects Panel:
Naming convention is as follows - "something_Parent 1"
or
"something_something_Parent 1"

Add any name you like to the start of the Parent effect. However, make sure to use an _ ( underscore ) for any spaces in the name, also make sure you keep the "Parent *" at the end
1.0 - Aug 13, 2018
Initial Release