Newton 3
Compatibility After Effects

Please check exact version compatibility under the "COMPATIBILITY" tab below

Newton 3 is part of the amazing Mobo Motion Bundle. Get the bundle and save $50
THE 2D PHYSICS ENGINE FOR ADOBE AFTER EFFECTS
Newton 3 brings realistic physics to After Effects, making your 2D composition layers act like solid objects that interact with each other – just like in the real world. It gives you many ways to control the properties of your objects, including type, density, friction, bounciness and velocity. You can also change world properties, like gravity. What's more, Newton 3 allows you to create realistic joints between objects, so you can easily create complex motion. Once you complete your simulation, the animation is recreated in After Effects with standard keyframes, so you can adjust the timing however you choose. Easy, no?
Newton 3 can be tested for free ! The unregistered version is fully functional but export is restricted to 25 frames. Download it and try it !
MAIN FEATURES
•

With

Newton 3

, 2D layers in AE act like solid objects

•

Supports masks, text and shape layers

•

Handles collisions, friction, bounciness, gravity and much more

•

6 types of object (static, dynamic, kinematic, AEmatic, dormant and dead)

•

6 types of joints (distance, pivot, piston, spring, wheel and blob) so you can connect objects exactly how you want

•

Attract or repel objects with our magnetism system

•

Almost every physical property can be animated with keyframes

•

Clean, well-organized and easy to use interface

•

Fast preview, and fast export to keyframes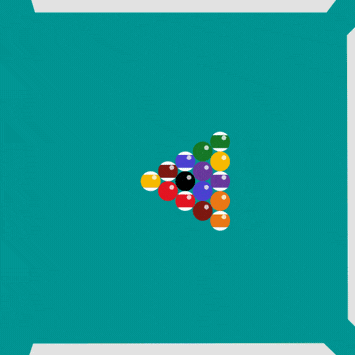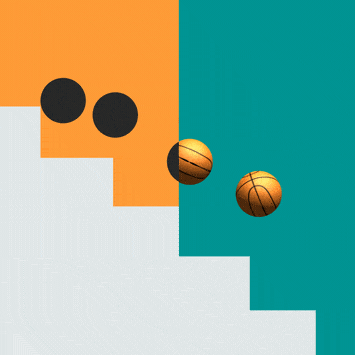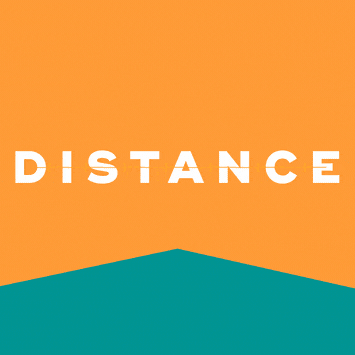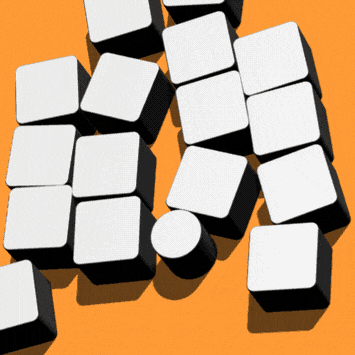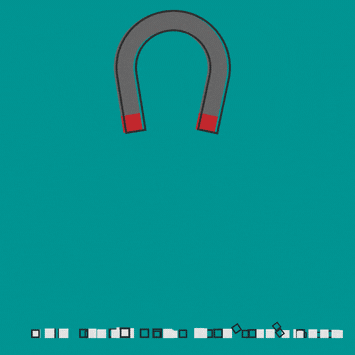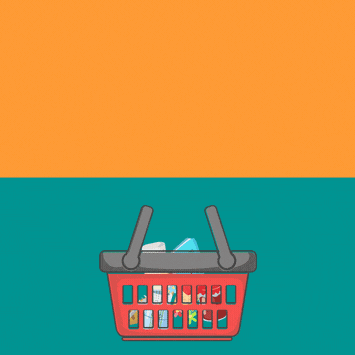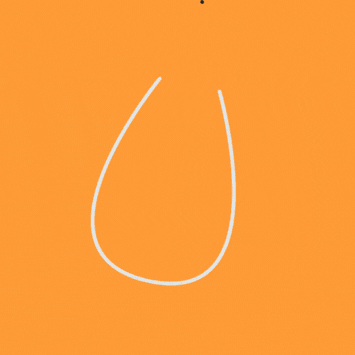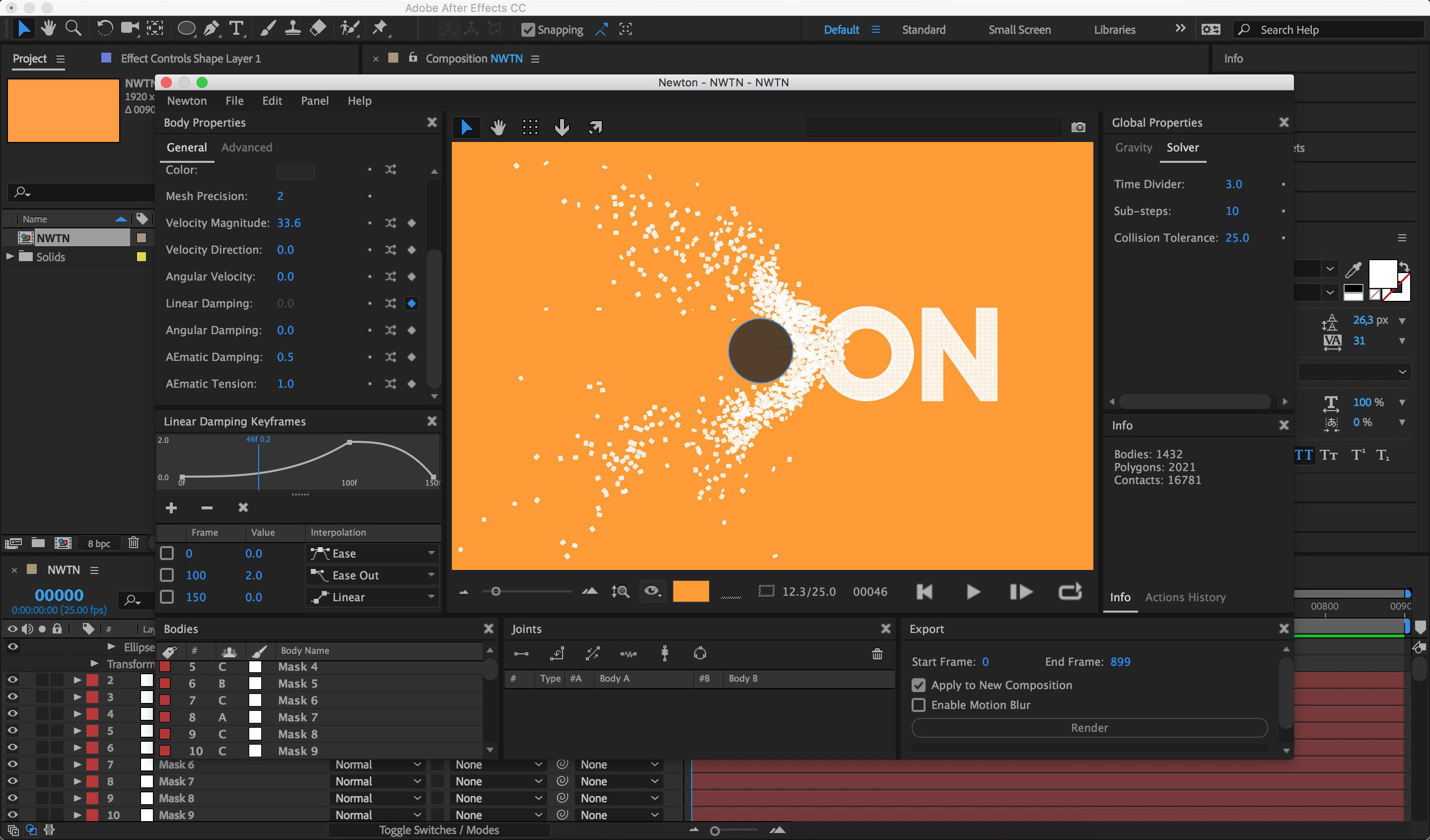 NEW FEATURES IN

NEWTON 3
ANIMATION !
ANIMATE PHYSICAL PROPERTIES OVER TIME USING OUR NEW KEYFRAMES PANEL:
•

Make your objects bouncier, give them more friction. Change their dampening. Activate / deactivate joints over time. Turn motors on or off, change the rotation speed. And more... The possibilities are endless!

•

Available for almost every property

•

Unlimited number of keyframes

•

5 types of keyframe interpolation, to meet all your motion needs

•

Graph preview, because seeing motion is better than reading about it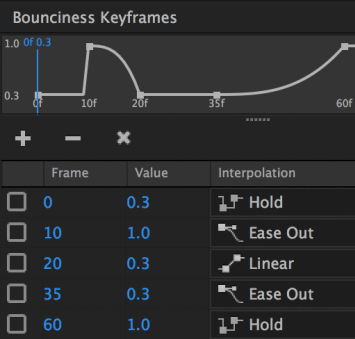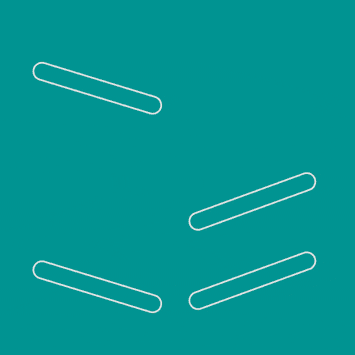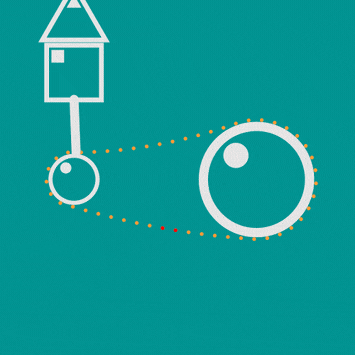 TWO NEW JOINTS TO PLAY WITH: WHEEL AND BLOB
WHEEL JOINT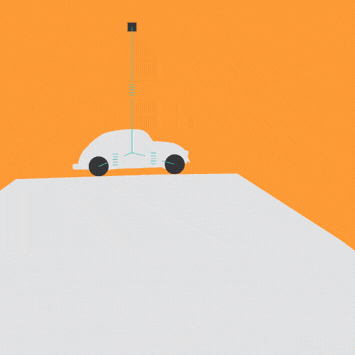 Use wheel joints for all your vehicles –
with built-in suspension and motor!
BLOB JOINT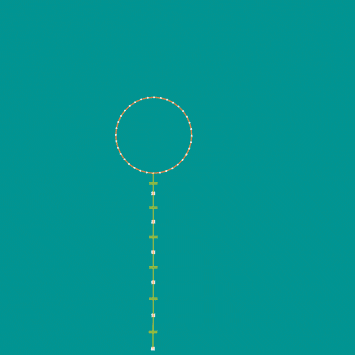 With our new blob joint, you can join multiple objects
to create a deformable object that stays the same volume.
QUICKLY ADD WALLS TO YOUR SCENE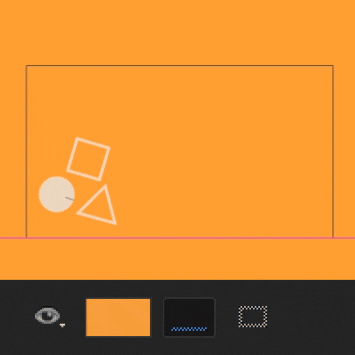 • Need some boundaries? Add static walls to your scene with a single click! With built-in infinite floor and comp bounds.
EXPORT CONTACTS TO KEYFRAMES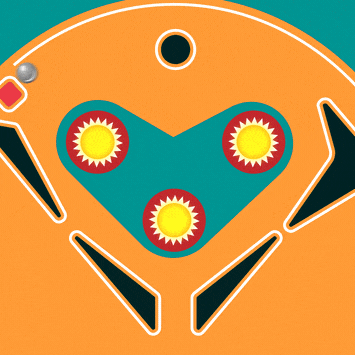 • Simply select the object that you want to export the contacts for, check the option inside Newton, and voilà! Once the simulation is done, you'll get keyframes where there were contacts.
This comes in handy for synchronizing events – like pinball hits!
JOINTS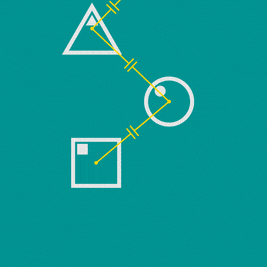 Create a chain of objects with the Distance Joint to get a realistic 'dangling-on-a-rope' effect. If you want a springier effect, add some elasticity with a soft Distance Joint.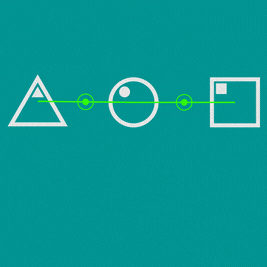 Make your objects rotate around the same point with the Pivot Joint, then watch them swing free. If you want, you can also add angle limits and a motor to the joint.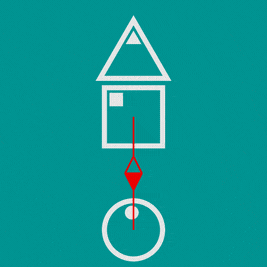 Is your animation in need of a piston? Add a translation axis to your objects with the Piston Joint, then add translation limits and a motor, if that's your thing.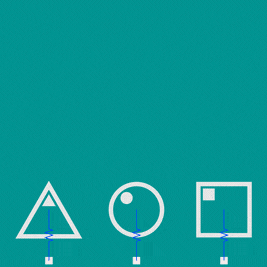 Boinnnnng! Add some realistic springiness between your objects using the Spring Joint.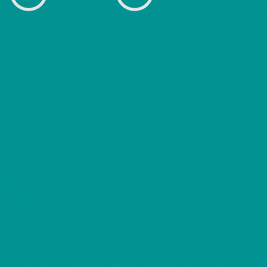 Get your wheels rolling with the Wheel Joint, with built-in motor and suspension. Just like a rolling stone…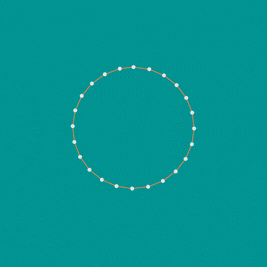 Need some gloop in your life? Join multiple objects together with the Blob Joint to make a deformable object that stays the same volume, no matter where you send it.
TIPS
•

Our ConnectLayers script gets on really well with

Newton 3

- it'll help you create ropes and much more.

•

Use our JointViz script included in the package to easily recreate Newton joints with AE shape layers (requires CC 2018 or later).
WAIT - THERE'S MORE
•

We've polished the interface so it matches that of After Effects (and looks pretty).

•

There's better support for shape layers.

•

You'll find a new registration system too – a single plug-in file for both the trial and the full versions, which you can activate/deactivate by using the aescripts licensing framework.

•

We've improved the installation process for Windows (dependencies load better, no installer required).

•

You can take Scene Snapshots to quickly decide which setup is the best for your scene, without the hassle of loading settings.

•

Actions History lets you undo/redo what you've done in an instant.

•

Preferences and Shortcuts dialogs.

•

A comprehensive User Guide for all your questions.

•

Many sample projects to get started in no time, including most of the projects created for the gif animations of this page (included in the package).
REVIEW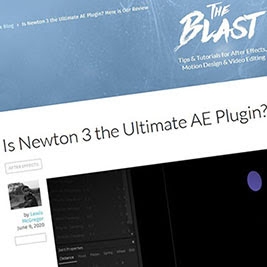 GET STARTED !
See more video tutorials under the VIDEOS tab above
NOTE FOR NEWTON 2 USERS
We'll still provide support for Newton 2, but we'll no longer be doing bug fixes, new features or improvements to this version.
UPGRADE NOTICE
If you own Newton 2, the upgrade is $99.99. Newton 1 owners can upgrade for $150. To get the upgrade price simply login to the same account the you made the original purchase with. If you need assistance please open a support request
Prepare Softbodies
This script prepares a shape layer (or multiple) for a soft body simulation in Newton. It creates many small solids and places them at regular distance along the shape. It also connects the original shape path to the solids using expression. After running the script, open Newton and add the appropriate joints to create a soft body. When you are back to AE, the original shape will be automatically modified to follow the animation of the small solids.
| | |
| --- | --- |
| After Effects | 2023, 2022, 2021, 2020 |
3.4.24 (Current version) - Nov 11, 2022
- fixed installation/uninstallation issue


3.4.23 - Oct 29, 2022
- fixed a bug that was occurring when the wheel joint motor speed had a negative value
- fixed a bug in the drawing shape function
- updated aescripts licensing framework to the latest version
- added AE 2023 compatibility
- added new companion script called PrepareSoftBodies that helps you to create soft bodies in Newton

3.4.19 - Jun 14, 2022
Fixed a bug in the Capture/Apply Gravity mechanism
3.4.18 - May 31, 2022
Changes: improved detection of "bad" shapes
3.4.13 - May 2, 2022
- Updated licensing framework (v4.0.4)
3.4.12 - Apr 20, 2022
// This is the list of changes for Newton version 3.4.12
// (c) 2022 Motion Boutique


****************************************************************************
* General Changes *
****************************************************************************

- Added keyboard shortcut (Shift Click) to create distance and pivot joints
in "cycle" mode, which means that the last selected body is connected to the
first one

****************************************************************************
* Platform Specific Changes *
****************************************************************************

Mac OS X
--------


Windows
-------
3.4.10 - Apr 4, 2022
****************************************************************************
* General Changes *
****************************************************************************

- Updated licensing framework (v4.0.3)
- Updated Qt library (v6.2.3)

****************************************************************************
* Platform Specific Changes *
****************************************************************************

Mac OS X
--------

- Added support for M1 architecture

Windows
-------
3.4 - Jul 30, 2021
- Improved shapes support
3.3 - Sep 2, 2020
- Recompiled GUI libraries to create self-contained plug-in (this should
fix installation problems where dependencies are not found by the system)
3.2 - Jan 22, 2020
- Updated licensing framework
3.1 - Nov 13, 2019
- Removed preview's refresh rate limitation (was tied to comp fps) when the
simulation is rerun during the export phase
- Fixed minor bugs in our internal shape triangulator
- Added the simulation end frame under the preview (this end frame can be
modified using the End Frame parameter of the Export panel)
- Added a warning message in the Export panel of the Trial version to
indicate the export restriction

- Updated GUI library from Qt 5.8 to Qt 5.12
- Updated licensing framework

Mac OS X
--------
- Notarized the plug-in to satisfy macOS Catalina (10.15) requirements
3.0 - Jun 6, 2018
****************************************************************************
* General Changes *
****************************************************************************

- Added animation module (animate almost every physical properties over time)
- Added 2 new joint types: Wheel (for vehicles, with suspension), and Blob
(deformable object)
- Added new body property "Export Contacts" to create a contact keyframe at
each contact when exporting simulation to AE (useful for syncing events)
- Added 2 buttons under the preview to automatically create either an infinite
floor or a static frame around comp bounds
- UI has been revamped to better match AE's interface. This includes the new
"scrubby slider" to rapidly edit property value by dragging the value itself
- Improved support of shape layers
- Changed registration system (we now use aescripts licensing framework)
- Changed loop mode: when it is activated, the simulation restarts and plays
when arriving at the end of the animation (which is controlled by the
EndFrame parameter in the Export panel)
- Changed EndFrame parameter: it now controls the simulation duration

- Added support for file paths (settings files) containing unicode strings
- Updated GUI library from Qt 5.6 to Qt 5.8

****************************************************************************
* Platform Specific Changes *
****************************************************************************

Mac OS X
--------
- Improved performances when user interacts with the scene (e.g., moving
bodies with the mouse is much more responsive compared to previous versions)

Windows
-------
- Improved installation system (better dependencies loading system, no
installer required)