Pixel_Encoder
Compatibility After Effects

Please check exact version compatibility under the "COMPATIBILITY" tab below

Compatibility Premiere

Please check exact version compatibility under the "COMPATIBILITY" tab below
Key Features:
- User-friendly effect plugin to create eye-catching pixel animation sequences
- 7 modular presets for a variety of pixelated styles
- Customization of colors, pattern size, vertical/horizontal detail, and more.
- Compatible with After Effects and Premiere Pro.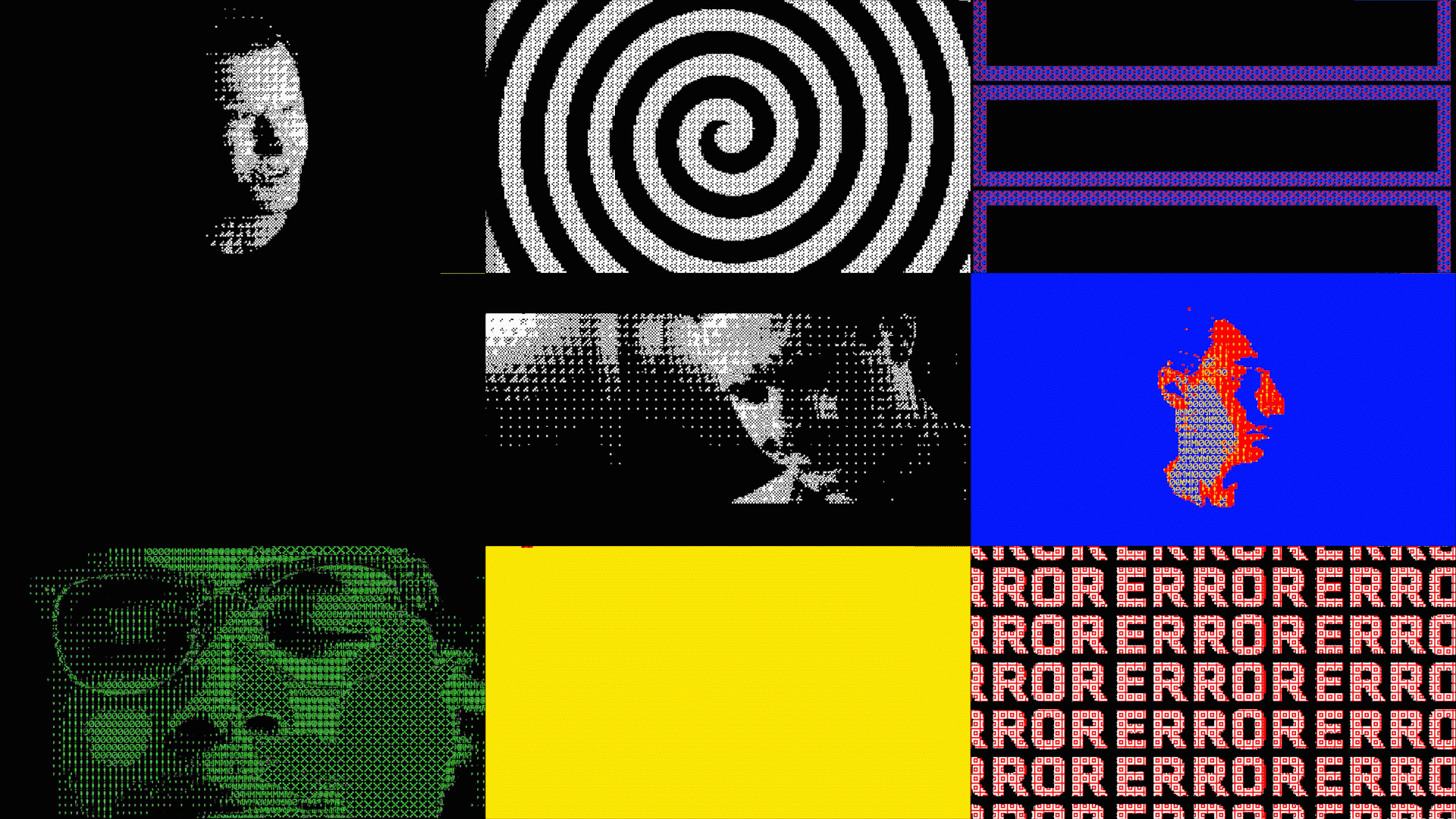 Pixel_Encoder: Unlike Any Other Product On The Market
I know, because I looked. I wanted to create a series of animations just like the ones you see here, but my search for the right tool came up empty. After months of R&D, I've done all the work so you can skip straight to the fun part. Executing your vision.
Pixel_Encoder offers functionality like no other.
Pixel_Encoder comes packed with 7 presets to fulfill all your encoding needs. And due to advancements in quantum-pixel technology, all 7 presets can be layered to create never before seen earth-shattering visuals. Pretty cool, right?
Effect Controls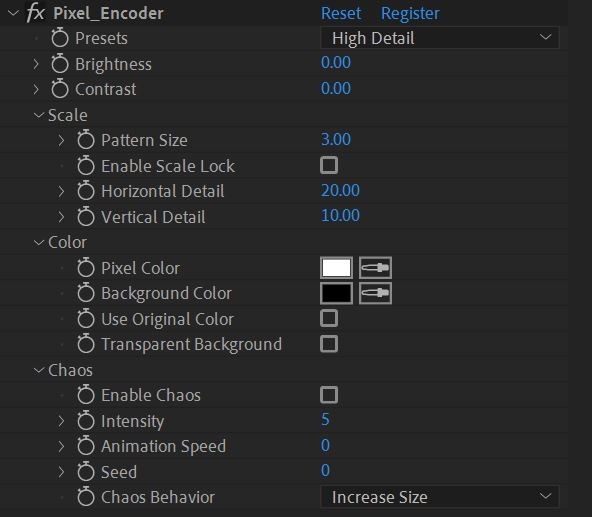 Get professional results without professional footage
Pixel_Encoder uses the luminance value from your footage to create entirely new animations. This allows you to input low-res footage and export at any resolution without a noticeable difference. Working with 1080p video but want a 4K deliverable? Just change the size of your composition, and you're good to go.
| | |
| --- | --- |
| After Effects | 2021, 2020, CC 2019, CC 2018, CC 2017, CC 2015.3, CC 2015, CC 2014, CC, CS6, CS5.5, CS5 |
| Premiere | 2021, 2020, CC 2019, CC 2018, CC 2017, CC 2015.3, CC 2015, CC 2014, CC, CS6, CS5.5, CS5 |
1.6.3 (Current version) - Jun 15, 2022
- Fixed bug preventing macOS devices from recognizing Pixel_Encoder within After Effects
- Updated licensing framework
1.6.3 - Jun 15, 2022
- Fixed bug preventing macOS devices from recognizing Pixel_Encoder within After Effects
- Updated licensing framework
1.6.2 - Apr 14, 2022
- Added support for MFR
- Added native Apple Silicon support
- Added support for After Effects and Premiere Pro 2022
- Fixed entry point error on certain platforms
- Improved handling of floating licenses and online validation
1.6.1 - Oct 15, 2021
- Fixed a bug affecting transparent layers in 8-bit projects
1.6 - Oct 12, 2021
- Added new "Chaos" features
- Added two new pattern presets: Diagonal (Left) and Diagonal (Right)
- Hugely improved performance
- Moved Pixel_Encoder from "Will Cecil" sub-directory to "MEGAKRUNCH" sub-directory
1.5 - Oct 12, 2021
- Added support for macOS 10.12+
- Added new "Enable Scale Lock" and "Use Original Color" features
- Organized parameters into sub-categories
- Fixed High Detail preset not showing highlights correctly
1.4.2 - May 11, 2021
Added better support for older versions of macOS
1.4.1 - Apr 30, 2021
Launch Version