Editing Essentials Bundle
Compatibility Premiere

Please check exact version compatibility under the "COMPATIBILITY" tab below
The Editing Essentials Bundle is a collection of tools to speed up the editing process with Adobe Premiere Pro CC. The bundle includes three popular extensions: BeatEdit 2, QuickImporter and Still Exporter.
$169.99 when purchased separately, save 20%!
BeatEdit 2
A great edit is one that has a great rhythmic flow with the music. BeatEdit automatically detects beats in the music and represents them as markers in the Adobe Premiere Pro CC timeline. This can be the basis of a new edit, or be used to automate cuts that are synced to the music.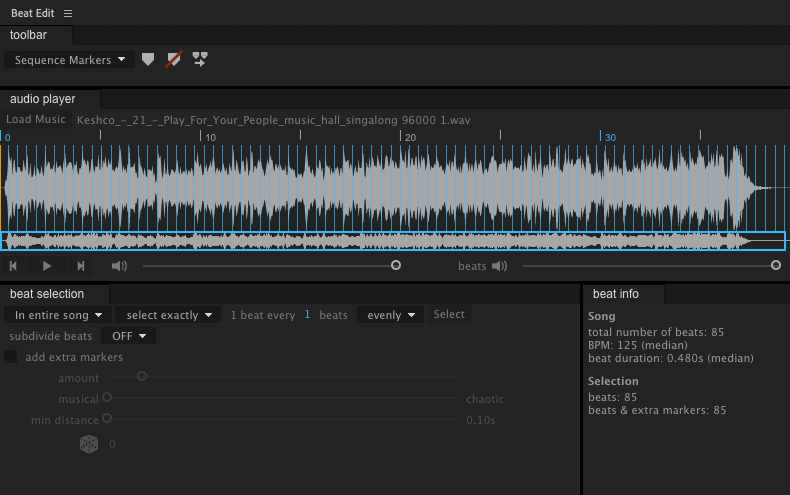 QuickImporter
Your next generation file import dialog with super-fast, fuzzy keyword search and a built-in audio player.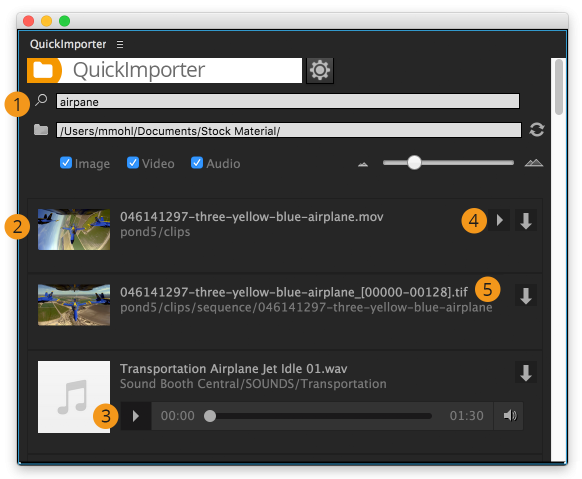 super-fast, fuzzy search instantly searches through thousands of files to find what you want - even with typos in your search term.
thumbnail images for most file types (Mac only)
audioplayer just hover over the file icon to start playback
mediaplayer open video files in the media player to preview
image sequences are shown as a single search result - no need to navigate through hundreds of individual image files
Premiere Pro, After Effects & Audition just one license allows you to use QuickImporter in all host apps
Still Exporter
Super-fast exporter of still images from your Premiere Pro timeline - exports frames at markers as jpg, png, tiff or dpx images.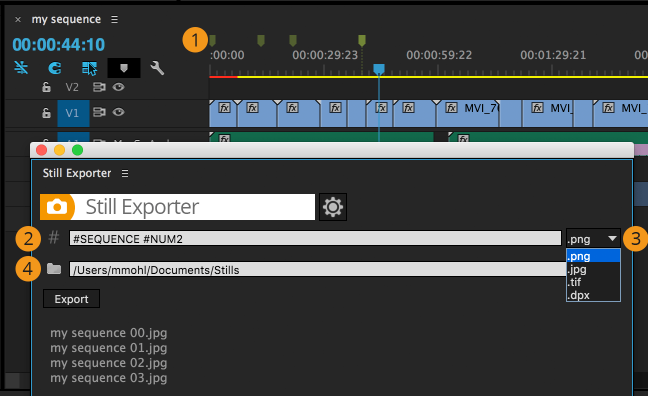 Set markers at the frames you want to export.
Choose a naming pattern that describes how the images should be named.
Choose a file type from jpg, png, tiff or dpx.
Choose a destination folder and click Export.
| | |
| --- | --- |
| Premiere | 2021, 2020, CC 2019, CC 2018, CC 2017, CC 2015.3, CC 2015 |
Still Exporter
1.2.000 (Current version) - Aug 18, 2020
adds support to include timecode in filenames
1.1.001 - Oct 8, 2019
fixed crashing on CC2019 when file open dialog is closed
1.1.000 - Aug 29, 2019
licensing system now supports floating licenses
1.0.3 - Oct 20, 2017
added compatibility to Premiere Pro CC 2018
1.0.2 - Nov 3, 2016
added compatibility to Premiere Pro CC 2017
1.0.1 - Aug 5, 2016
initial release
1.0.0 - Apr 19, 2016
initial release
QuickImporter
1.5.004 (Current version) - Jan 17, 2020
fixed issues with showing more than 40 search results
1.5.003 - Oct 8, 2019
fixed issues with extension crashing on CC 2019 after closing open file dialog
1.5.002 - Aug 29, 2019
licensing system now supports floating licenses
1.5.001 - Jun 27, 2018
files starting with a dot (i.e. hidden files) are not shown anymore in the search results
1.5.0 - Dec 11, 2017
added support for Audition
1.0.4 - Nov 29, 2017
fixed issues with JKL keys in CC2018
1.0.3 - Oct 20, 2017
added compatibility to CC 2018
1.0.2 - Nov 3, 2016
added compatibility for CC 2017 Release of Premiere Pro and After Effects
1.0.1 - Aug 5, 2016
added compatibility for 2015.3 Release of Premiere Pro and After Effects
1.0.0 - Apr 19, 2016
initial release
BeatEdit for Premiere Pro
2.1.004 (Current version) - May 10, 2021
- added support for aac audio files
2.1.003 - Apr 19, 2021
- new quantization feature for improved beat detection
- fixed copy/paste issues
2.0.006 - Jul 11, 2020
- added workaround for slowness on CC2020's new world scripting engine
2.0.004 - May 25, 2020
- fixed issues with creating clip markers when some markers already exist
2.0.003 - Sep 26, 2019
- load music directly from the Premiere Pro Sequence
move markers tool
- beat info panel (see bpm, number of selected beats and more)
- work area support (create, move or delete markers only within the workarea)
- new user interface with resizable sections
support for Adobe Premiere Pro 13.1.5 (CC 2019) and newer
- beat at the very beginning of the song is detected properly
performance improvements & bug fixes