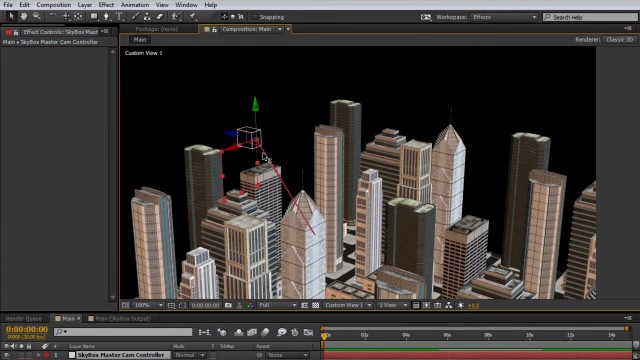 In this tutorial for envatotuts+, Charles Yeager shows how to create a 360° Video in After Effects using the plugin SkyBox Studio by Mettle. Everyone can follow along with this tutorial by downloading a free trial of SkyBox Studio plugin.
In the first part of this tutorial Charles sets up a basic 3D scene in After Effects, using the plugin Element 3D for this, but you can use any 3D plugin or just 3D layers in After Effects.
Charles explores the features of SkyBox Studio, so you can learn about how the plugin works. He animates a camera in the 3D scene of the animation.
Finally, you can learn the steps needed to upload the 360° Video to Youtube so you can watch the video in 360°.
Tools Used
About the Author
Charles Yeager
Filmmaker & Motion Graphics Artist currently residing in Little Rock, and always exploring new opportunities in the production industry. His projects have been recognized by Canon, Tiffen, Video Copilot, RØDE, Vimeo, GSG, VideoMaker, Filmmaker IQ, No Film School, BOOM Library, Film Convert, Tuts+ & Filminute.
Find out more at yeagerfilm.com