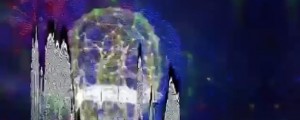 Audio reactive experimental animation using Plexus, Data Glitch and Separate RGB by friedpixels
Read More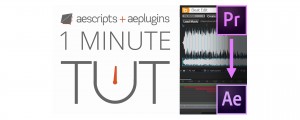 In this one minute tutorial we use the automatic beat detection of BeatEdit for Premiere Pro to create markers at the beats of your music and then import the markers in After Effects. These markers are very helpful when timing your animations ti fit nicely to the music.
Read More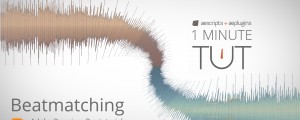 A transition between two songs sounds much better, if their beats are in sync. This is only possible, if both songs have the same tempo. In this tutorial, you learn how to use BeatEdit for Premiere Pro for a quick and reliable way to match the tempo of two songs and align their beats properly such that you can create smooth transitions between them.
Read More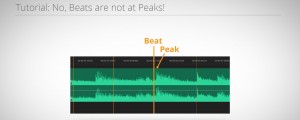 The beats of a song are not always located exactly at peaks visible in the waveform, an interesting little fact that even experienced video editors are often not aware of. In this tutorial you'll learn the details and how BeatEdit for Premiere Pro can help.
Read More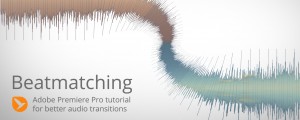 Learn how to adjust the tempo of one song to match the tempo of another one in order to create a smooth transition between them using BeatEdit for Premiere Pro to do the beat detection and Adobe Audition to change the speed of the song without creating a pitch shift.
Read More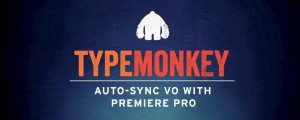 This tutorial shows how quickly and easily TypeMonkey Kinetic Type Generator for After Effects will automatically sync to voice overs using Premiere Pro (or Soundbooth) Analyze Content feature. Expert knowledge of After Effects or Premiere Pro not required. There's also some great tips on how to enhance the final look.
Read More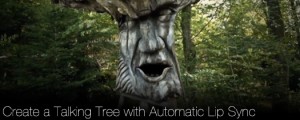 In this After Effects Tutorial we create a talking tree. While this is usually a lot of manual work and requires a lot of keyframes to animate the mouth, we are going to automate it with the tool Auto Lip-Sync.
Read More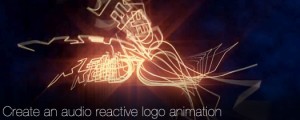 In this tutorial, learn how to create a logo animation using After Effects and various tools from the Trapcode Suite. To make the animation react in sync to the audio, we combine Trapcode Sound Keys with Audio iExpression
Read More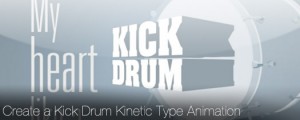 This tutorial shows how to use iExpressions and 3D Extruder to make a sound syncronized kinetic type animation. Watch for the use of Zorro to help keep the timeline organized and improve the workflow.
Read More