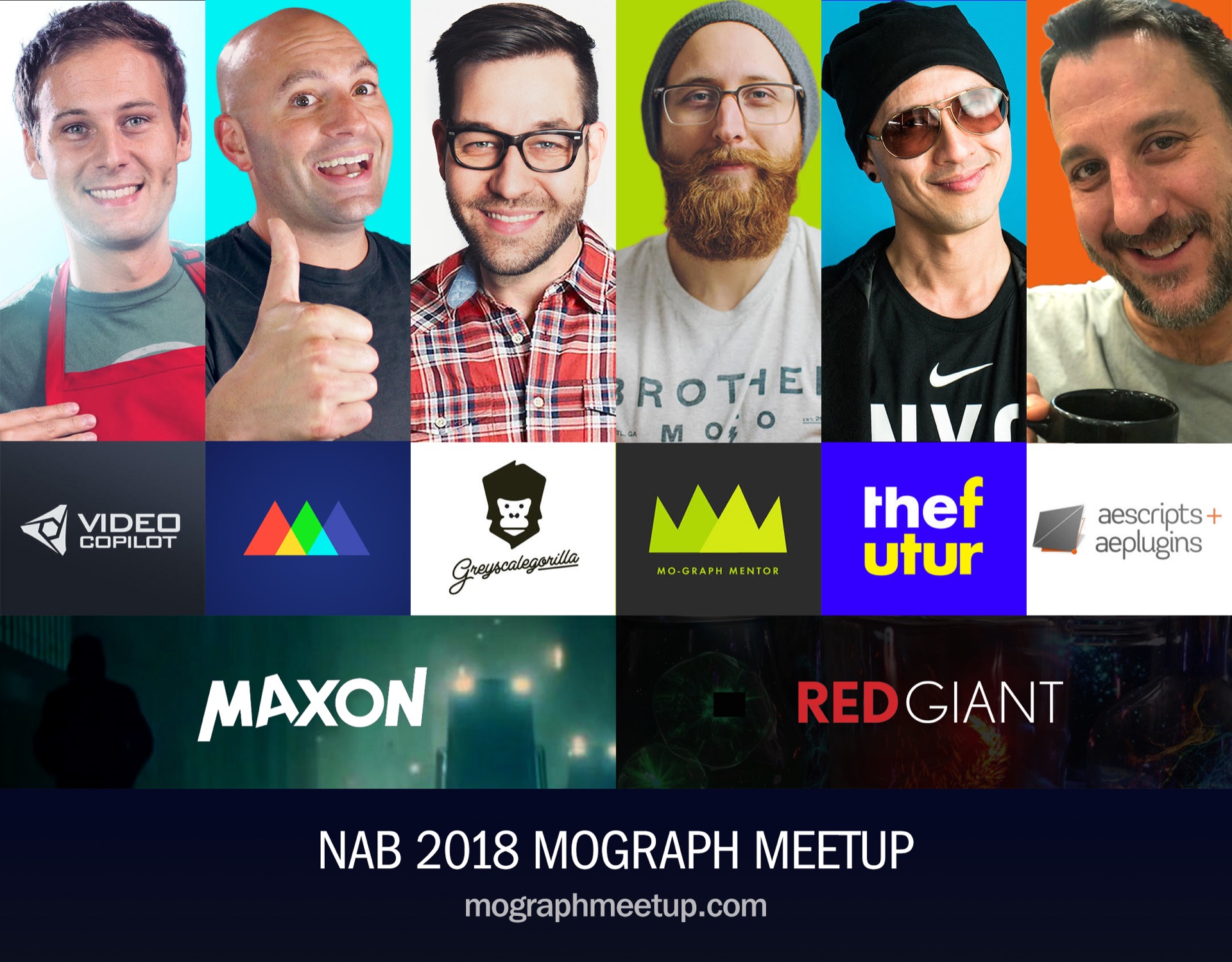 It is turning out the be the party not to be missed! Join School of Motion, Greyscale Gorilla, The Futur, Video Copilot, Mograph Mentor, Maxon, Red Giant and aescripts + aeplugins at the NAB 2018 MoGraph Meet-up!
Location: Beerhaus, 3784 South Las Vegas Boulevard. Las Vegas, NV 89109
Date: April 8, 2018
Time: 7:00 - 9:00 PM PDT (As if any party in Vegas stops at 9...)
RSVP: Click here
Price: Free
Join Chris Do, Andrew Kramer, Lloyd Alvarez, Michael Jones, Nick Campbell, and Joey Korenman as well as hundreds of other like-minded motion designers and animators.
Space and drinks are limited, so be sure to
RSVP in advance
. Drink tickets are first-come-first-serve, so don't miss out!