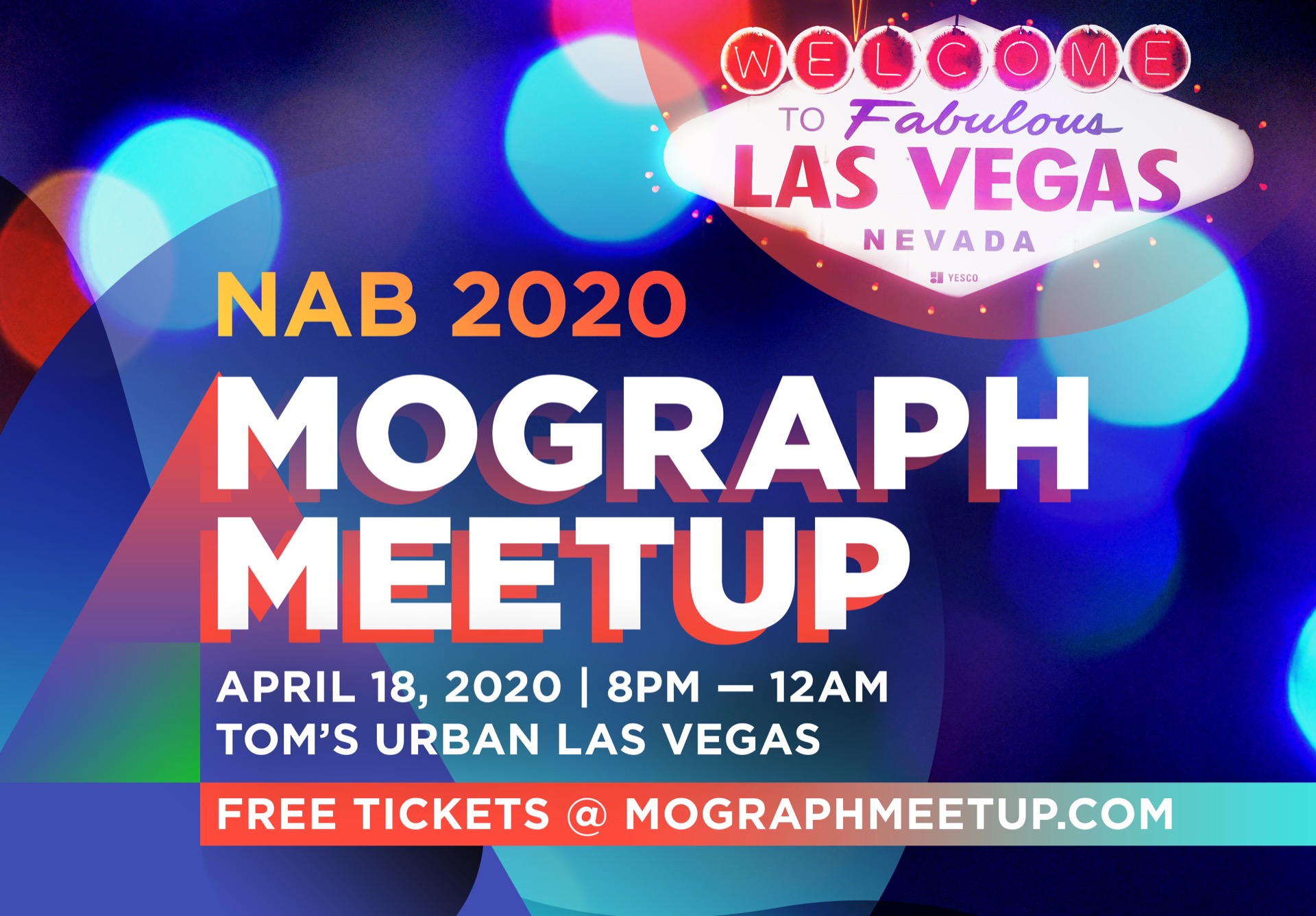 Due to the coronavirus pandemic, the Meetup has been unfortunately canceled.
Location:

Tom's Urban
3790 South Las Vegas Boulevard
Las Vegas, NV 89109
View Map

Date: Saturday, Apr 18, 2020 Add to Calendar
Time: 8:00 - 12:00 PM PDT (As if any party in Vegas stops at 12...)



OPEN BAR and PHOTO BOOTH for the first 2 hours!

Tom Urban's serves food and beverage until 3am.

RSVP: mographmeetup.com
Price: Free, but you must RSVP
Join Andrew Kramer, Lloyd Alvarez, Nick Campbell, Hayley Akins, Joey Korenman as well as hundreds of other like-minded motion designers and animators.
Space and drinks are limited, so be sure to RSVP in advance. Drink tickets are first-come-first-serve, so don't miss out!