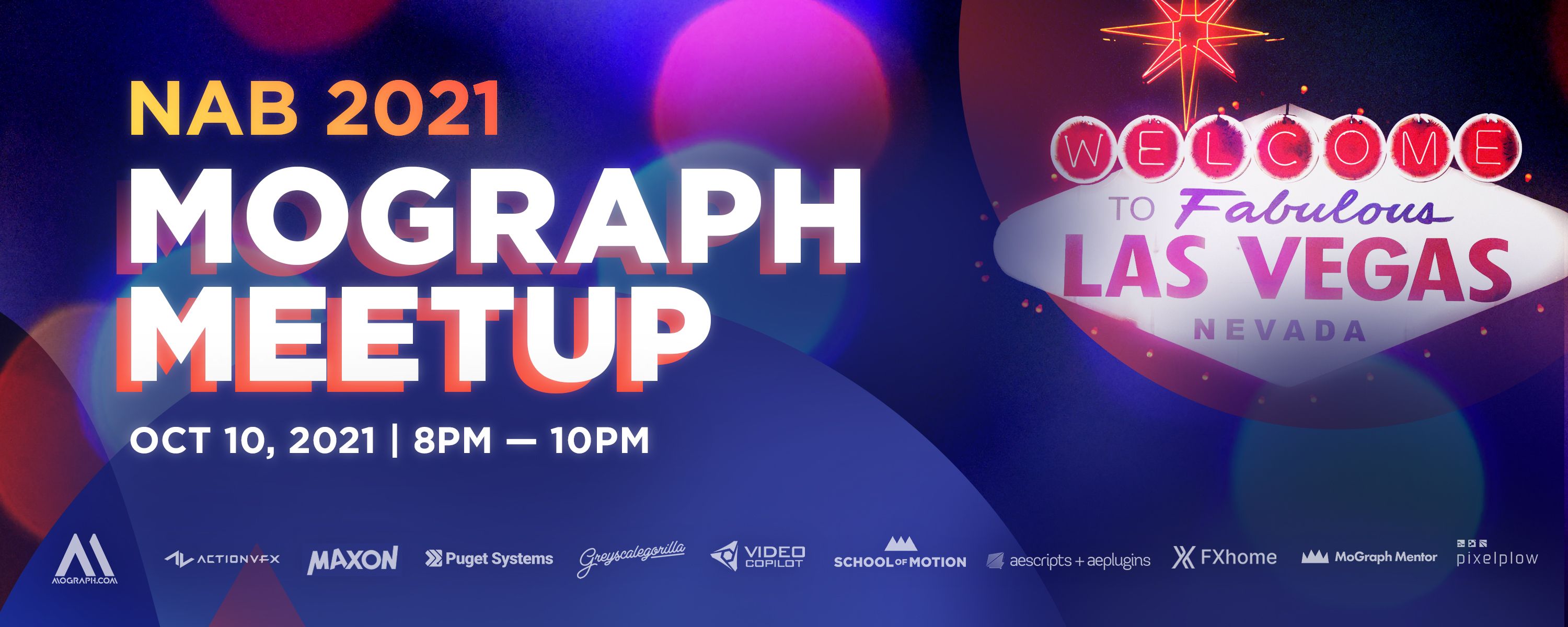 This year's NAB MoGraph Meetup is regretable being cancelled. Hopefully next year we will be ready to party in person again!
It's back! We are excited to welcome everyone to Vegas with the third NAB MoGraph Meetup!
Come hang out and talk MoGraph with the crews from School of Motion, Greyscalegorilla, aescripts + aeplugins, Action VFX, Puget Systems, FXHome, MoGraph Mentor, MoGraph.com, Pixel Plow, Video CoPilot and Maxon!
This event is free to attend, but you must RSVP. Please don't register unless you really plan on attending. Open bar and Photo booth fun for the first 2 hours! Tom's Urban serves food and beverages until 3am. Woohoo!
Location:

Tom's Urban
3790 South Las Vegas Boulevard
Las Vegas, NV 89109
View Map

Date: Sunday, Oct 10, 2021 Add to Calendar
Time: 8:00 - 12:00 PM PDT (As if any party in Vegas stops at 12...)



OPEN BAR and PHOTO BOOTH for the first 2 hours!

Tom Urban's serves food and beverage until 3am.

RSVP: mographmeetup.com
Price: Free, but you must RSVP
Space and drinks are limited, so be sure to
RSVP in advance
. Drink tickets are first-come-first-serve, so don't miss out!