RasterFast
Compatibility After Effects

Please check exact version compatibility under the "COMPATIBILITY" tab below
What is RasterFast?
RasterFast is a single button that will check every "continuously rasterize" and "collapse transformation" on in your entire After Effects project.
Click before rendering to make sure your peoject exports crystal clear (no pixely-ness)
---
How It Works:
1. Choose which layer's you'd like to continuously rasterize/collapse transformation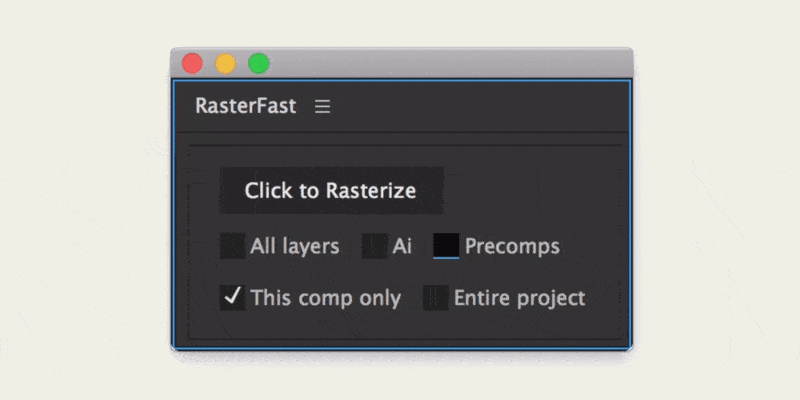 2. Choose if you'd like to target your whole project, or just the current comp that you have open.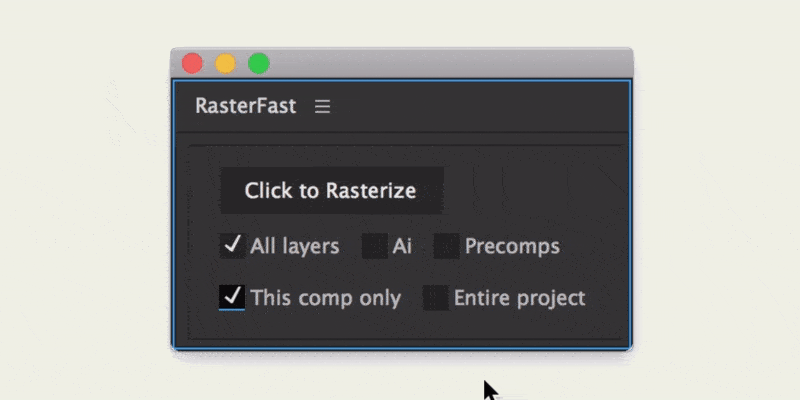 3. Click to rasterize! Done.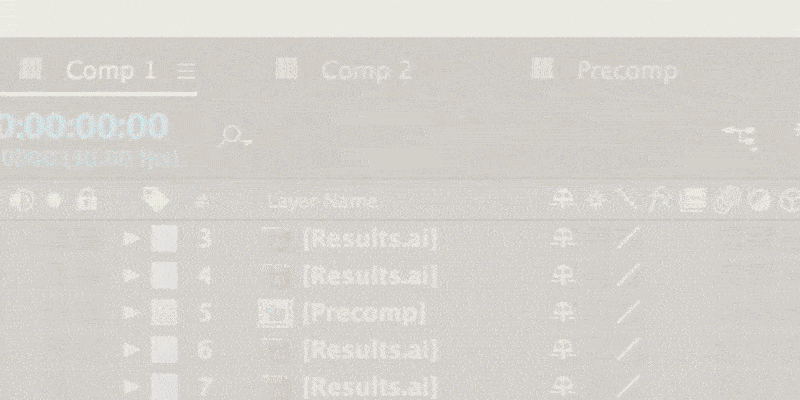 ---
Features:
Checkbox if you want your entire project to continuously rasterize
Checkbox if you only want your current comp to be continuously rasterized
Only check boxes on precomps
Only check boxes on Illustrator files
---
Why does RasterFast exist?
Have you ever exported a large AE video? Waiting patiently for your render to complete, and when it finally does, you realize you forgot to continuously rasterize an icon?
This happened to me one too many times...
Still on the fence?
Save yourself from searching your whole AE file for boxes to check. Download and choose your own price!
---
Don't waste time on the boring stuff. You got better things to do!
Interested in working faster? Thought you might be :). Check out my other After Effects scripts:
| | |
| --- | --- |
| After Effects | 2020, CC 2019, CC 2018, CC 2017 |
1.0 (Current version) - Apr 5, 2020
Initial release