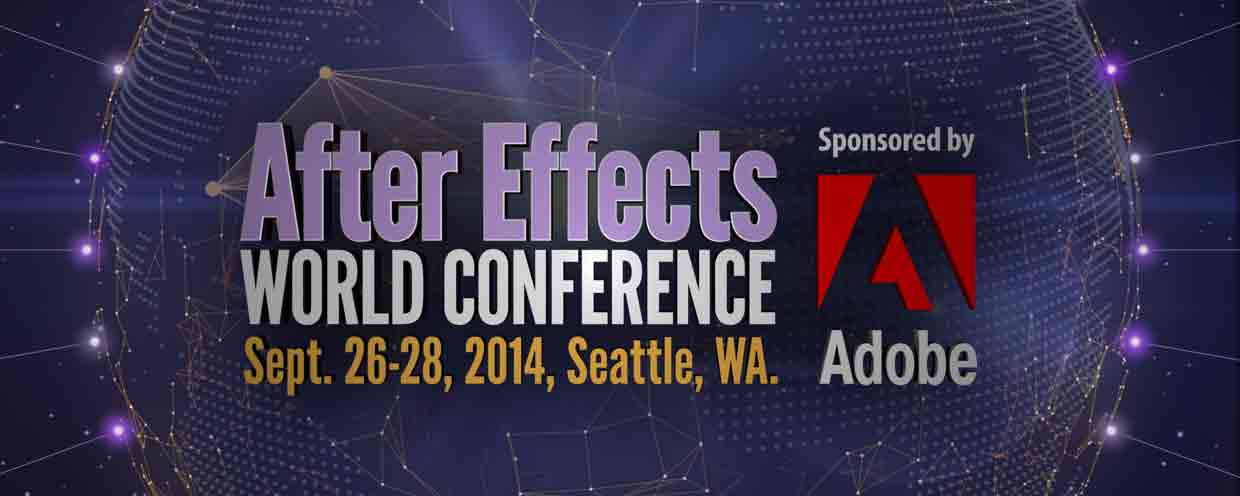 aescripts + aeplugins and Lloyd Alvarez are presenting at the After Effects World Conference 2014 in Seattle Sept 27-29. The event includes a field trip to the Adobe After Effects headquarters which will surely be an event to remember.
Use promo code AESCRIPTS to save 10% off the registration
aescripts + aeplugins will be exhibiting at the expo and below are the sessions Lloyd will be presenting.
Here is a full session schedule.
Expo
Friday, September 26
12:30 – 1:30pm
(lunch)
3:30-4:00pm
Sessions