Five fully rigged and animated characters using Limber for After Effects 2020 and newer.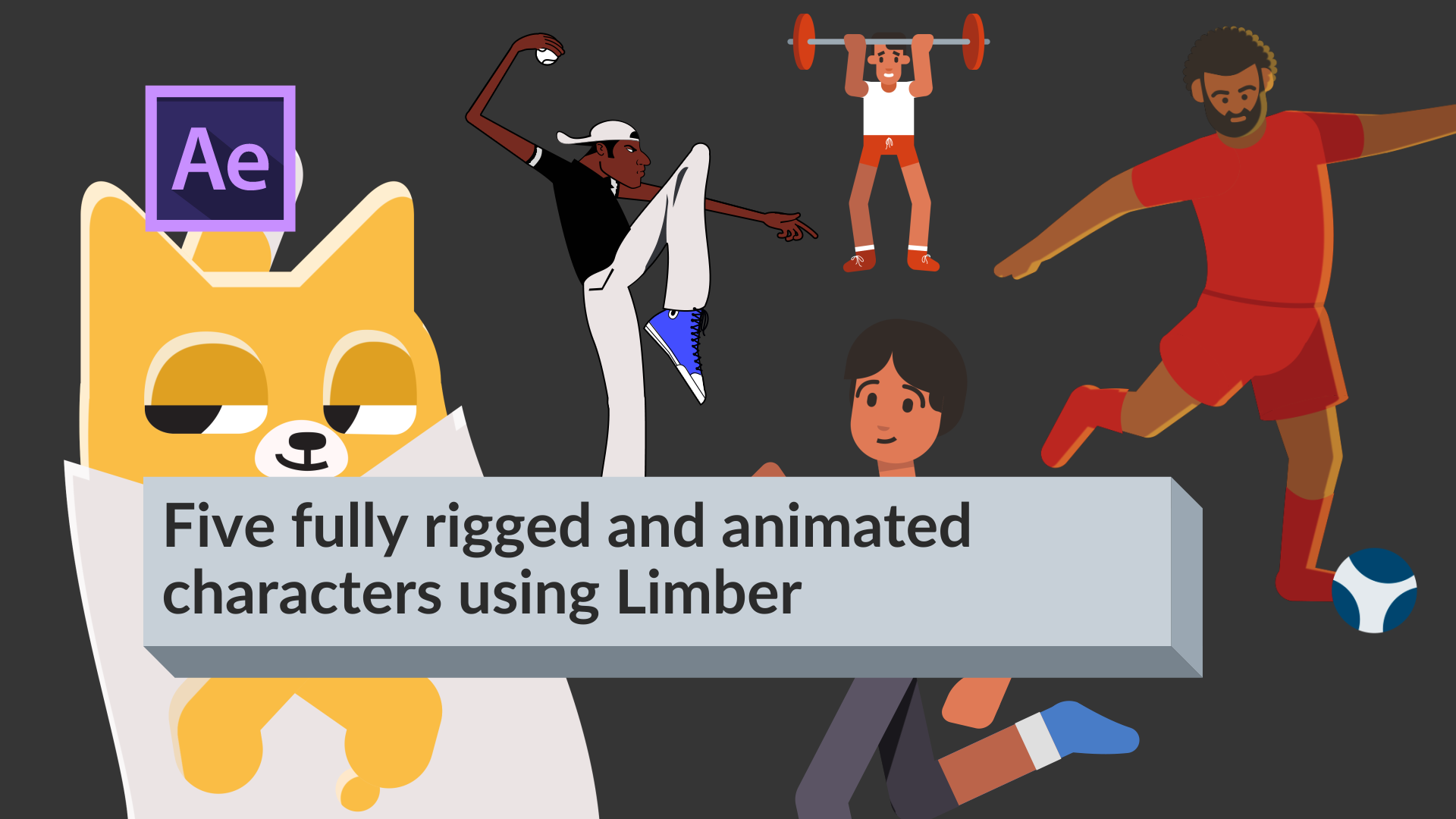 Tools used
Download
Author Notes
These are the characters used in the Limber training series - Foreshortening and FK video.
You don't need a license for Limber to open, modify or render this file. This is an educational resource - not to be used commercially. You'll have more fun creating your own stuff anyway.
Submit
If you would like to submit a piece for inclusion in our INSPIRATION category please submit it to us here or tag #aescripts on Instagram.