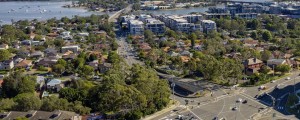 Learn how to use Mocha's planar tracker along with MochaImport+ to stabilize tricky drone timelapse footage.
Read More
If you want to move After Effects layers with a mocha track, it is a VERY bad idea to apply the tracking data to a null object or directly to the position, scale and rotation of your layers: The result is very inaccurate, because the skew and perspective deformation of the track is ignored if you are doing that. A much more accurate way to move layers is using a corner pin effect, but with a normal corner pin, your layers are stretched into the corner pin surface which is often not what you want. The "keep current frame" option of MochaImport+ offers a 100% accurate solution that is as easy to use as a null layer. Learn how to do "keep current frame" corner pins in less than 4 minutes!
Read More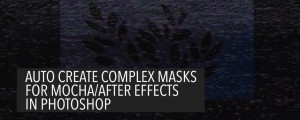 Learn how to use Select and Mask in Photoshop to easily make complicated or labor-intensive masks to use in After Effects and Mocha using Auto-trace and MochaImport+ by osmFCPX
Read More
Posted in Tutorials by mamoworld on January 14, 2019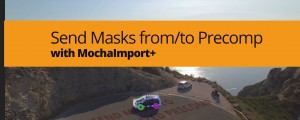 Stabilized precomps are one of the most powerful features of MochaImport+. In V6 you can send masks or 2d properties (the position of layers or effect control points) from the main comp to a stabilized precomp, or vice versa. In less than three minutes this tutorial shows you how to do this and why it is so useful for your compositing work in After Effects.
Read More
Posted in Tutorials by mamoworld on December 26, 2018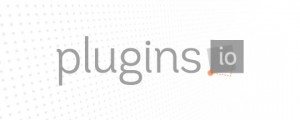 In this tutorial, you learn how you can move masks in After Effects with a track created with the mocha plugin that is bundled with After Effects CC 2019 (or also with any Mocha version). Since we use the "move point(s) or path(s)" function of MochaImport+ for that, the masks are not just moving with the track, but can also still be keyframed on top of the track to fix any inaccuracies. Learn this powerful rotoscoping workflow in just three minutes!
Read More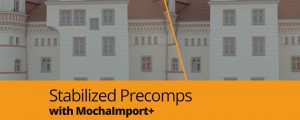 Learn how to use stabilized precomps to do complex compositing tasks using MochaImport+ in After Effects in no time. In this tutorial we use a stabilized precomp to manipulate the facade of a building: We add additional windows and even an oriel. And although the camera is moving, all of this can be done in just a few minutes.
Read More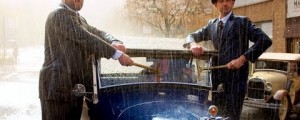 Hilarious explainer commercial using TextEvo, Explode Shape Layers, MochaImport+ and Ray Dynamic Color by Harmon Brothers
Read More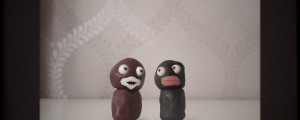 Fun claymation with automated lip sync using Auto Lip-Sync, Mocha and MochaImport+ by Frederik Thelander
Read More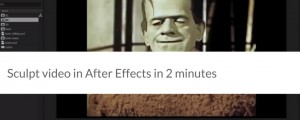 In only 2 minutes, we set up a precise and flexible rig using BAO Layer Sculptor and MaskTracker+ in #AfterEffects to be able to sculpt moving video freely and perfectly! We also show an alternate method using Mocha and MochaImport+ which can be used for more challenging shots.
Read More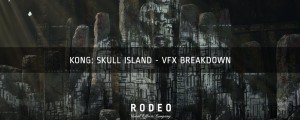 Great VFX work using Mocha Pro and MochaImport+ for Nuke by Rodeo FX
Read More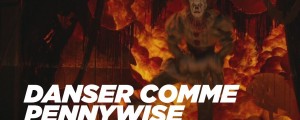 Learn how to create the Pennywise dance scene effect for the IT Movie using Mocha and MochaImport+. Please note that this tutorial is in french but you should still be able to follow along :-)
Read More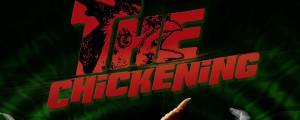 Nick DenBoer director of the super dope and original "The Chickening" sat down with us to share his workflow, inspirations and more!
Read More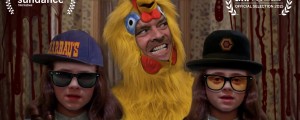 Wow! Once in a while something super original comes along and this is one of those times. We suspect this will spawn a whole new genre, certainly a must watch! Check out our interview with director Nick DenBoer
Read More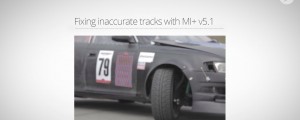 Learn how to improve an inaccurate mocha track. For this, we use the ability of MochaImport+ to add keyframes on top of the tracking data.
Read More