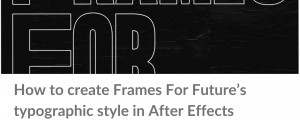 Learn how to use Type Morph to create the cool typography used in the Frames for Future promo.
Read More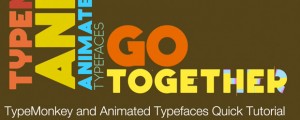 This quick tutorial shows how easy it is to use Animated Typefaces with TypeMonkey. It also shows how to use Characteristic to set the Animated Type and colorLibrary to use a Kuler color palette.
Read More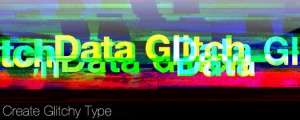 This mini-tutorial shows how to quickly create a glitchy type animation that can be composited on top of other footage. Great for title sequences or mal-functioning computer displays.


Read More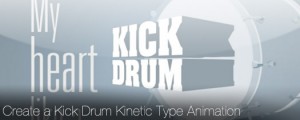 This tutorial shows how to use iExpressions and 3D Extruder to make a sound syncronized kinetic type animation. Watch for the use of Zorro to help keep the timeline organized and improve the workflow.
Read More